It's no secret that I love summer. I adore the constant hum of cicadas, and all the beautiful fruits that are in season. From November to February, I can't think of anywhere else I would rather be, than at the beach.
For some reason, summer makes me feel strong. Perhaps it's the perpetual warmth, which can reach even the innermost depths of the darkness inside me. Or perhaps it's that my skin is busy, producing enough vitamin D in the sunlight to keep me afloat. Either way, it's strange that I should feel strong in summer, when summer is the season that has been the hardest for me.
The ebbs and flows of my eating disorder used to often peak in the summertime; coming out to bask in the warmth while my authentic self would be forced into hiding. The lack the routine of school, or in early university days, classes, would wreak havoc on my depression, anxiety, and intensity of self-harm. Without the structure of academia, I would usually crumble more so than at other times, falling into the full grasp of these illnesses.
Therefore, it would make sense to have been conditioned to dislike summer, at least to some extent. I have many years of negative memories from during summer, some from many years ago, and others from quite recently. Many of these I don't feel ready to talk about yet, because I haven't worked through them enough to be comfortable to share. It's weird how most of what has influenced my mental illnesses has happened during the summer. Life is funny like that.
In some ways, summer frightens me; the pain of the past is still all too real and daunting. However, in other ways, I am reminded of my love for summer. I love the smell of the ocean. We love taking our dog to the beach, and watching her run through the sand, but quickly dance away from the water's edge. I love exploring the coastline with friends, and my memories of camping with them every summer holidays during school are some of my dearest.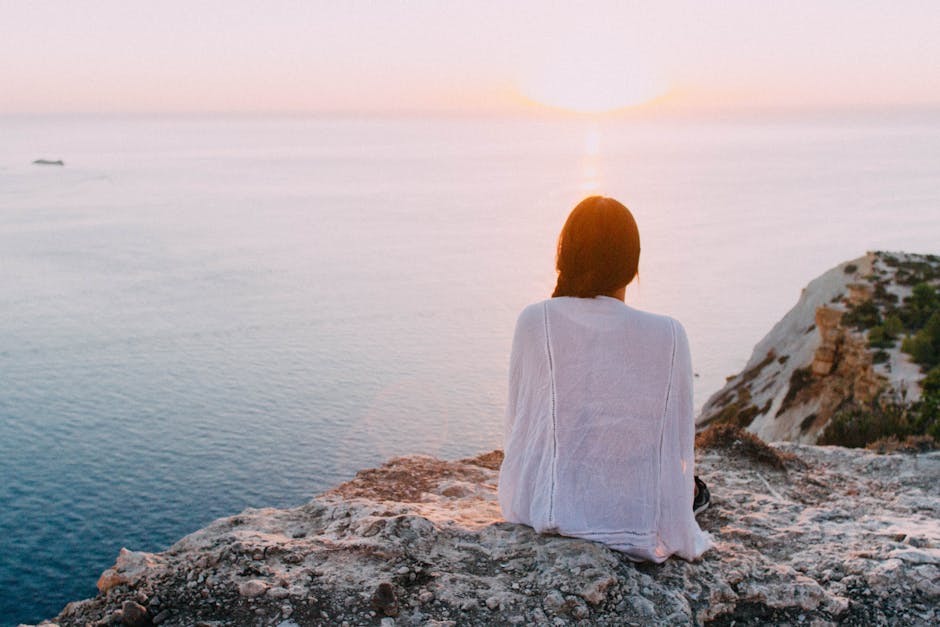 Maybe this is why summer is so special to me, despite it being a season of not very nice things to think back on. Despite it all, summer, essentially, has made me strong. My summer battles have largely helped to craft me into who I am today. I didn't choose them, but recovery is teaching me to fight back, and if nothing else, I am learning how to be strong from it all.
Therefore, this year I am reclaiming summer, for all that makes it so brilliant. On its own, there is nothing essentially bad about summer. Summer is warmth and light; golden yellows and cool blues. Summer is not what has happened during this time. Summer is instead what we make it, and who we become through the strength it has given us.
At the end of last year, I wrote about how it was one of my goals to wear a bikini at the beach. This would be an act of defiance, a great big scream at the lingering remains of the eating disorder, and at everything else up in the brain that chips in to tell me I'm not good enough, that I'm awful, and that I shouldn't be alive.
And last week, I did it. I wore a bikini. We went swimming. It was so scary at first, but we had an absolutely magical time. Summer is for swimming, and I am learning that I am allowed to have fun. I am also learning that I can say nasty things right back to the silly lies inside my head. A few days later, I did it again. And this weekend, we are planning to go to a beach waterfall, and guess what? The bikini is coming along. What's neat is that I'm learning that wearing a bikini to the beach isn't a big deal. Like at all. People don't care, and my human body is entirely insignificant in the big scheme of things. And I love that. My brain makes my body out to be such a nightmarish horror, when in reality, it really doesn't matter. At all. The end.
Reclaiming summer has also being happening in other ways too. Although I vowed to avoid New Year's Eve like the plague since a few years ago (if you would like to read my little ramble about that, you can do so here), this year my beautiful husband wouldn't stand by and let it pass. He was determined that I would be able to enjoy myself, and work on reclaiming New Year's Eve too. So he invited around a couple of our dearest, closest friends, and we had so much fun. I was an anxious mess leading up to the day, but by nighttime, laughing more than I have in a long time, I trusted that everything was going to be okay. Seriously, it was the best New Year's Eve of my life. I am so thankful for him, for pushing me to strive for brighter and better, when I cannot do it for myself.
This year, I am reclaiming summer. It has been spectacular so far. Thank-you, summer, for the warmth you bring.